Advancing the understanding, appreciation and enjoyment of contemporary art.
Mission
701 CCA advances through education and programming the understanding, appreciation and enjoyment of contemporary art, the creative process and art's and artists' role in the community.
The center allows artists to develop, create and exhibit contemporary art by making available a studio for artists in residence and exhibition space as part of a creative environment in which artists can concentrate on their art for a sustained time and with adequate resources. The center encourages interaction between the visual arts and performing, literary and media arts.
Who We Are
The 701 Center for Contemporary Art (701 CCA), a non-profit art center consisting of an art gallery and live-work space for an Artist in Residence (AIR) program, was founded in 2007. The center is located at 701 Whaley Street in Columbia, SC, in the Olympia neighborhood, an old mill village, in the former, historic Pacific Mills Community Center. The location is minutes from the city center and the University of South Carolina campus. The former community center has undergone major renovation, and 701 CCA occupies part of the building's second floor.
As the anchor tenant of 701 Whaley, the center is part of the Olympia community's residential, economic, academic and cultural renaissance. 701 CCA has involved Olympia mill village residents as a cultural resource and offers programs to the Columbia community. The center's programs compliment the offerings of the Columbia Museum of Art, South Carolina State Museum and McKissick Museums. 701 CCA is the largest space in South Carolina for continuous contemporary art exhibitions.
701 CCA relies heavily on volunteers because its "staff" consists of core board members, a single paid staff member and volunteers from the community. The center is supported through contributions from businesses, government agencies, private individuals and through individual and corporate memberships and admissions.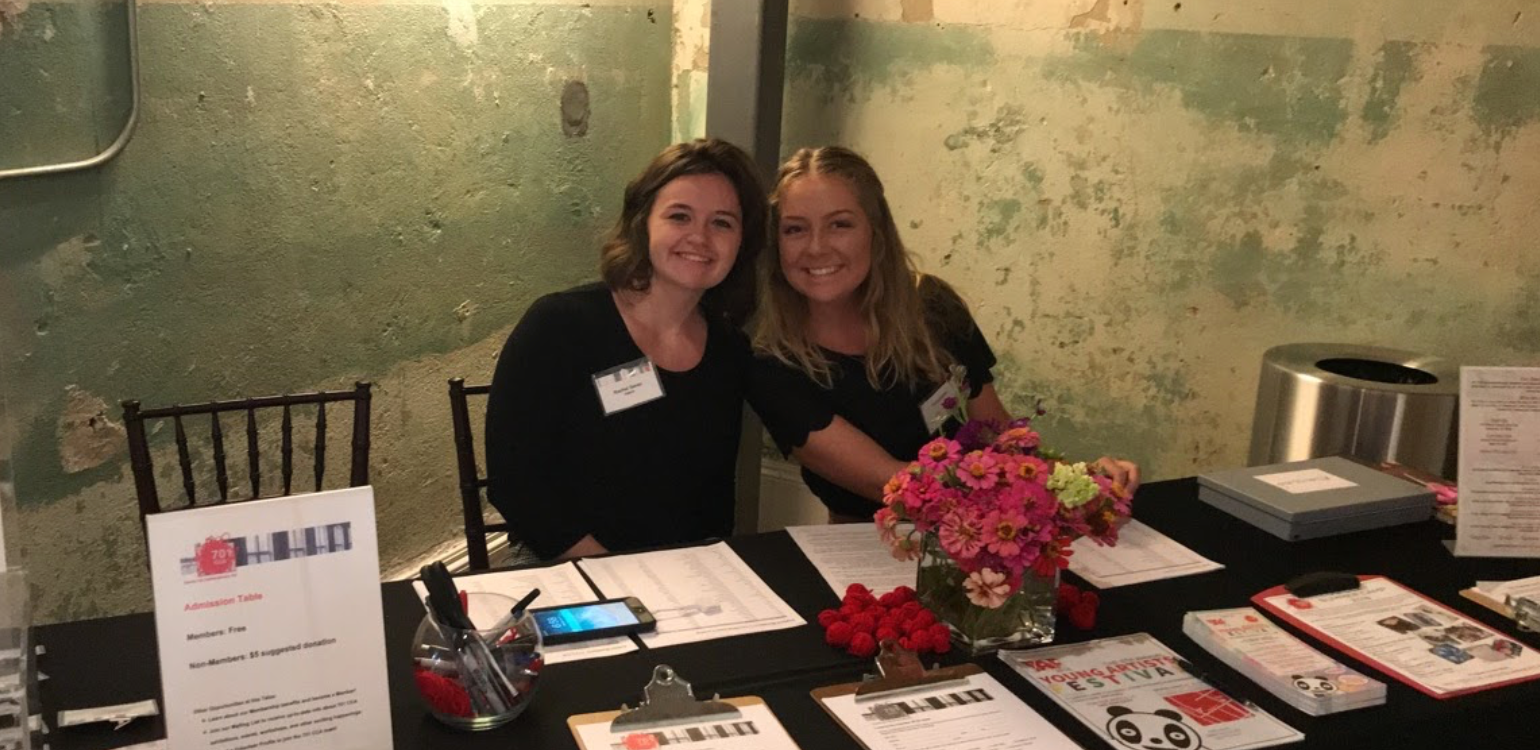 01. Exhibitions
–
701 CCA is the only contemporary art organization in SC whose mission is dedicated solely to the advancement of contemporary art, with year-round exhibitions of a regional, national or international scope being shown in the center's 2,500 square-foot gallery.
02. events
–
701 CCA contributes energy to the local art scene by offering experimental and interdisciplinary music, dance and literary events, along with exciting fundraisers.
03. workshops
–
701 CCA offers educational programs for adults and children, including workshops, lectures, open studios, panel discussions, group tours, and more. Each summer, we host Youth Summer Art Workshops, where children and teens ages 6 to 17 have the opportunity to get hands-on experience in the arts.
04. Artist-in-Residence Program
–
The center allows artists to focus on their work for a sustained time and with adequate resources by offering an artist-in-residence program in a 1,200-square-foot live/work unit, where artists can concentrate fully on creating during six, ten or twelve-week residencies.
History
701 CCA was opened October of 2008 in the former community center of Olympia, which was the historic mill village of Columbia, South Carolina.
"We wanted to provide a creative, edgy environment for the display of quality contemporary art, as well as a place where people could learn about the creative process," says Anne Sinclair, a former longtime member of Columbia City Council, "We are a grass-roots, organic arts venue."
In late 2006, when Columbia developer Richard Burts and his partners began restoration of the old Olympia community center, which had fallen into disrepair, discussions began about possible uses for the special building that had one been the heart of the Olympia community. After much brainstorming, members of the local arts community decided to explore the establishment of a contemporary art center in the 701 Whaley Street building.
"There was no space in Columbia at the time for museum-quality, contemporary art exhibitions on a continuous basis," says Wim Roefs, an IF art gallery owner and key member of the original discussion group. The center now has more than 400 members and has drawn upwards of 10,000 visitors since its founding in 2008. "We have a contemporary vibe and are not afraid to do certain things," say Roefs, "There is enormous potential for growth."
Board of Directors
Wim Roefs, Chair
Stuart Andrews
Eric Duncan
Barbara Fischer, Treasurer
Roman Kyweluk
Doug Quackenbush
Boyd Summers
Breon Walker
Allison Moore
Kathleen Hunter
Preach Jacobs
Advisory Committee
Richard Burts, 701 Whaley Developers
Rachel Carter, Flock and Rally
Harriett Green, South Carolina Arts Commission
Anne Sinclair, Resource Associates, Inc.
Staff
Hannah Shepard, Executive Director
Coordinators
Jaishree Webster, Education Coordinator
Address:
701 Whaley Street, Second Floor
Columbia, SC 29201
Phone:
(803) 779-4571
Hours of Operation:
Wednesday - Saturday: 11am-5pm
Sunday: 1pm-5pm