Storyboarding workshop with Corey Davis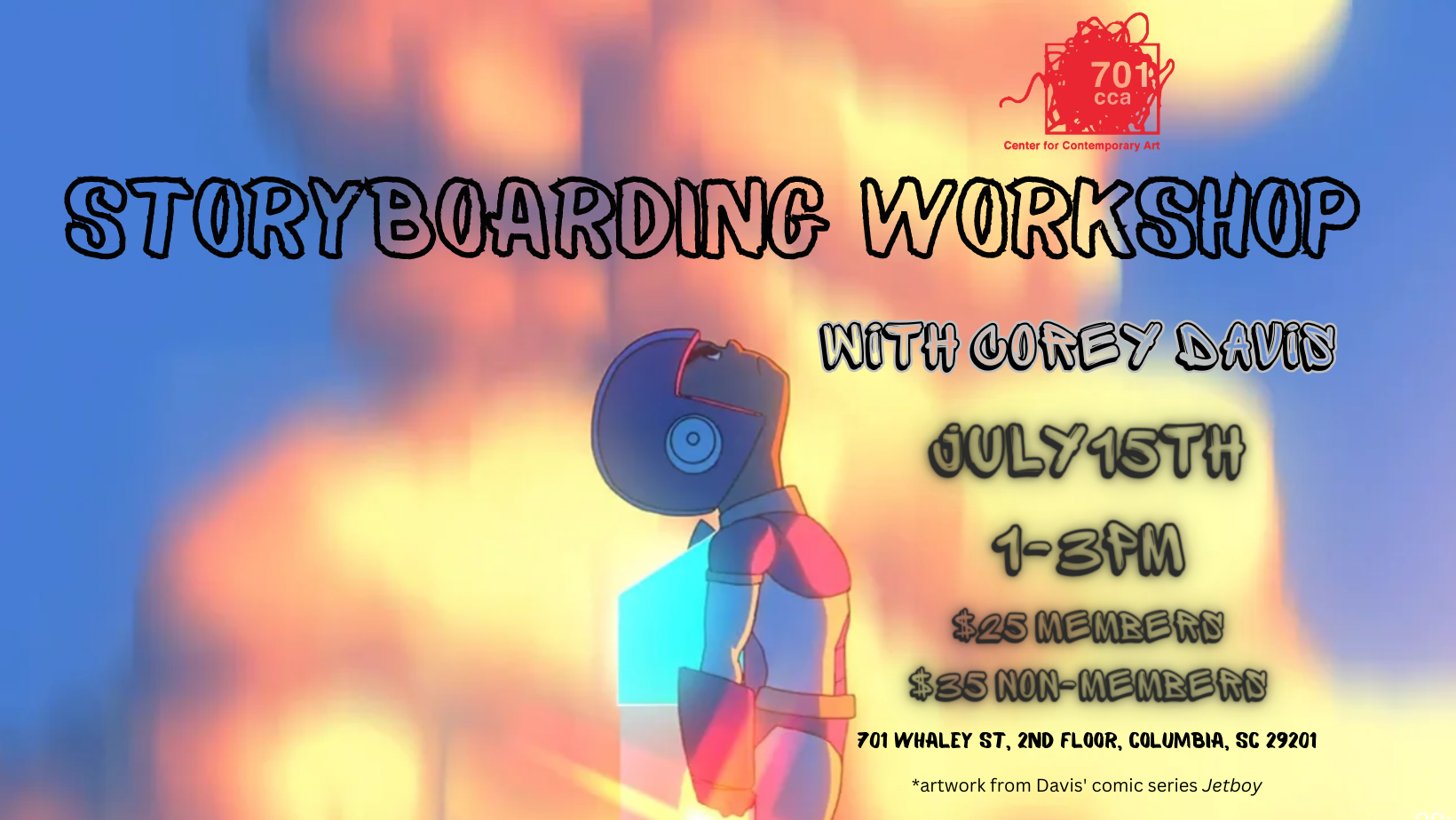 Join multi-talented creative, Corey "Roc Bottom" Davis for a workshop exploring the process of storyboarding. In conjunction with Tyrone Geter's Artist in Residence at 701 Center for Contemporary Art, Corey will guide the participants through the history of graphic novels while helping them develop their own hero's storyline. 
Corey Davis has vast knowledge and expertise in utilizing ink and pencils to create comics. He will explain how to communicate ideas through visual scenes in a sequence during this workshop. You will learn the step-by-step creative process to create your own storyboard. By the end of the session, you will have a storyboard outlined to take home and use again to develop your own characters and stories and share the new worlds you create with the community. 
For more information about Tyrone Geter's Artist in Residence project, please visit: https://www.701cca.org/artist-in-residence/tyrone-geter/
For more information on Roc Bottom and to view his work please visit https://www.rocbottomstudios.com.
We are located at 701 Whaley Street , Columbia, SC 29201. Please take the elevator to the second floor to the Main Exhibition Gallery.