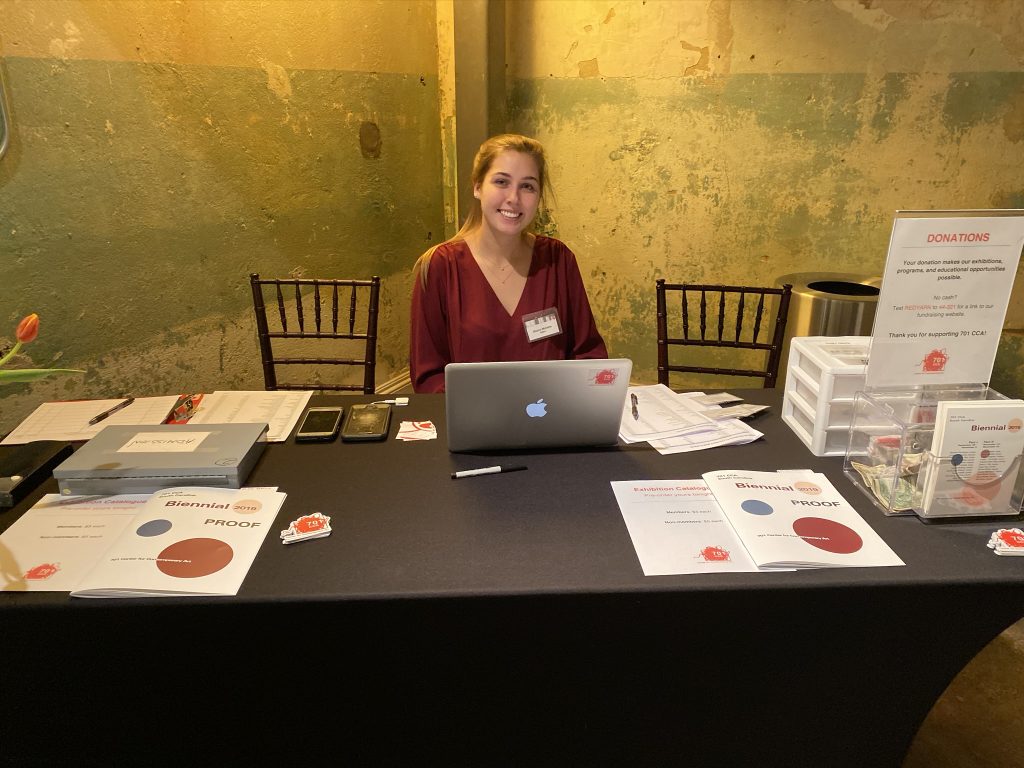 GIVE. SHARE. RECEIVE. JOIN US AT 701 CCA!
Read below if you would like to learn more about this opportunity and fill out the volunteer profile if you're interested!
For more information or any questions, contact [email protected] or call (803) 779-4571.
Thank you!
LEARN MORE ABOUT THIS OPPORTUNITY
Volunteers have long been the heartbeat of our organization. We are currently offering volunteer opportunities to those with an interest or expertise in the following areas:
SPECIAL EVENTS/EVENT PLANNING
Design Assistant: help the event designer source and arrange décor prior to and during the event.
Reception Assistants: be the face of our organization during events!
MARKETING/SOCIAL MEDIA/WEB DEVELOPMENT
Traditional marketing: help our staff write press releases and design print ads and promotional materials.
Social media: help us make our Facebook and Instagram pages engaging places where people can learn about the latest happenings at 701 CCA.
Web development: help us make sure our website reflects the most accurate information about 701 CCA.
EXHIBITION INSTALLATION/STRIKE
Gallery reclaim: help our staff to prep the gallery for the next exhibition installation.
Exhibition installation/strike: help our artists and staff with exhibition design, installation, and strike.
EDUCATION
Workshops: help our staff make sure that youth and adult workshops run smoothly.
Young Artists Festival (YAF): be our boots on the ground for this culminating event in August.
GALLERY MONITORING
Open and/or close the gallery each day.
Greet visitors: take zip code information when they enter the gallery.
RESOURCE DEVELOPMENT
Grants: research grant opportunities for exhibition and supplementary programming.
Fundraising: help plan and staff fundraising events.
Membership: help our staff grow and maintain our membership base.
PROGRAM SUPPORT
Artists-in-Residence: be a resource for our artists-in-residence
Columbia Open Studios: help our staff with managing logistics for this annual, weekend-long event.
701 CCA Plus: help plan and staff our supplementary programming events.